MDJ-097
Short pen Machine, German Faulhaber Motor. Powerful and stable performance.
luckybuybox welcome you!
Name of Product: Short Tattoo Pen (Germany Faulhaber Motor)
Net weight: 97.5g Gross weight: 245g
Packing: flip box + DC line
Color: 5 colors Black gold circle - brown gold circle - red black circle - gold black circle - silver black circle
1. Interface: DC interface
2. Material: Aluminum alloy
3. Process: CNC integrated carving
4. Motor: Original imported German Faulhaber motor
6. Working voltage: 8-10V
1. It adopts imported motor with strong power and stable performance.
2.CNC integrated carving process, good workmanship, exquisite appearance, smooth and not rough details, small gap between accessories and accessories, wear-resistant, long-term use without deformation.
3. Original design, short pen structure, exquisite style, high grade.
4. New detachable structure, easy to disassemble and install---can be directly unscrewed, view or replace the motor, the middle part can be opened to replace the faceplate or refueling.
5. The new steel ball rotation mode makes the adjustment of the needle more precise, the sound of the rotation is crisp, durable and wear-resistant.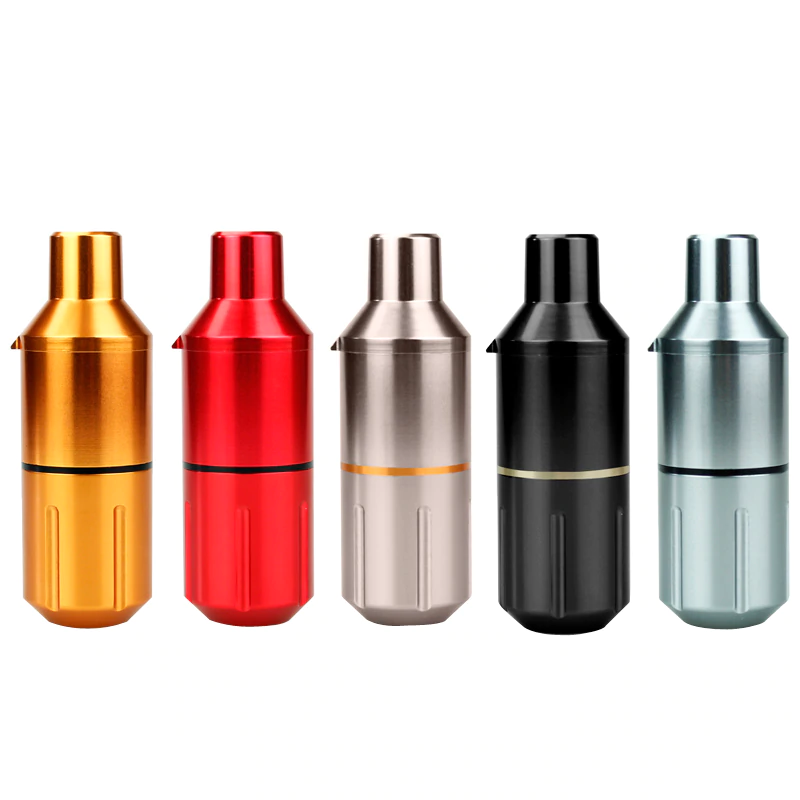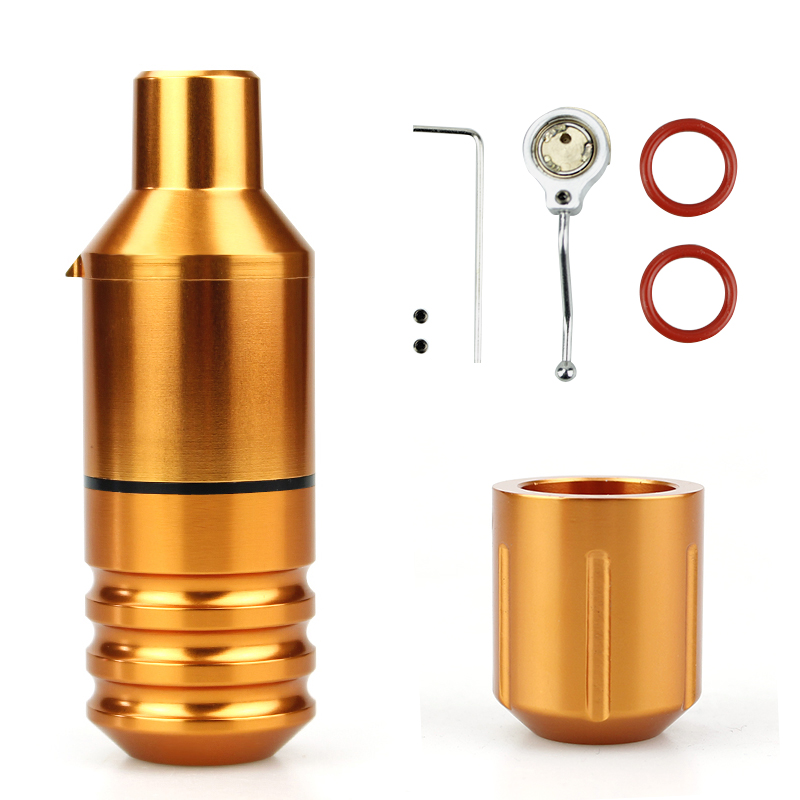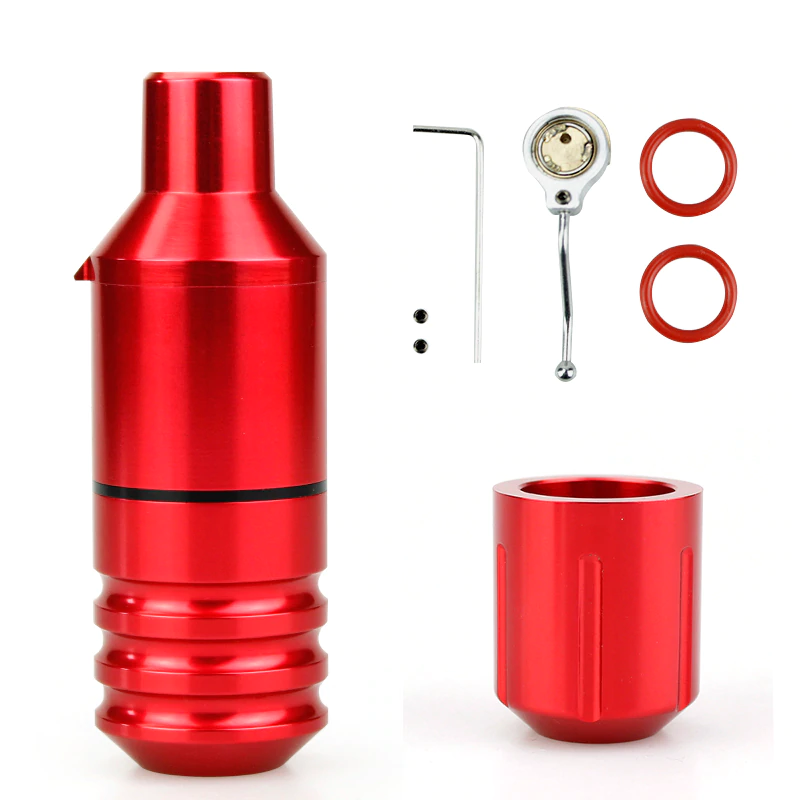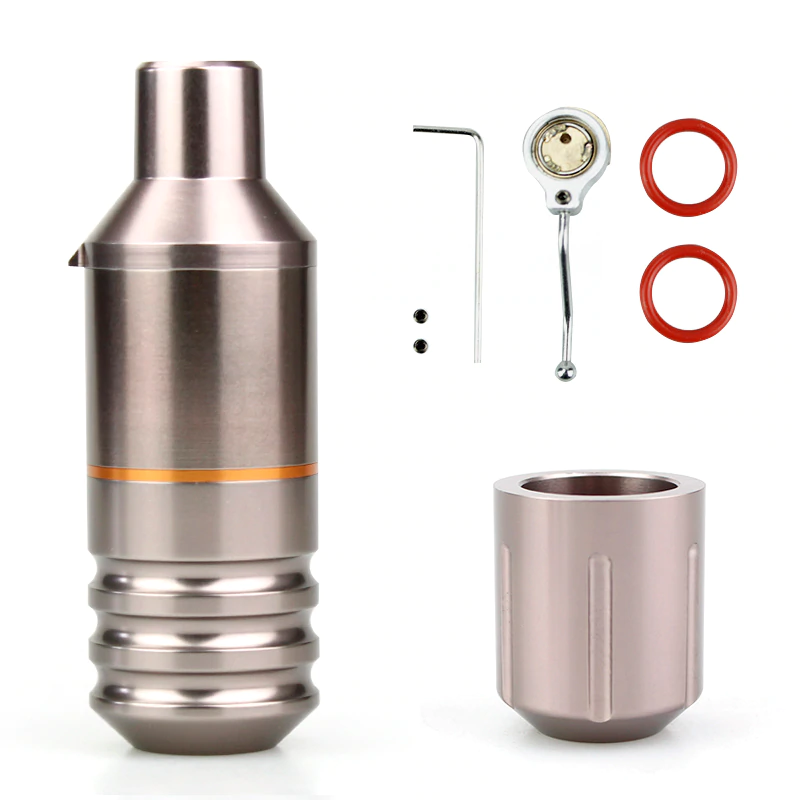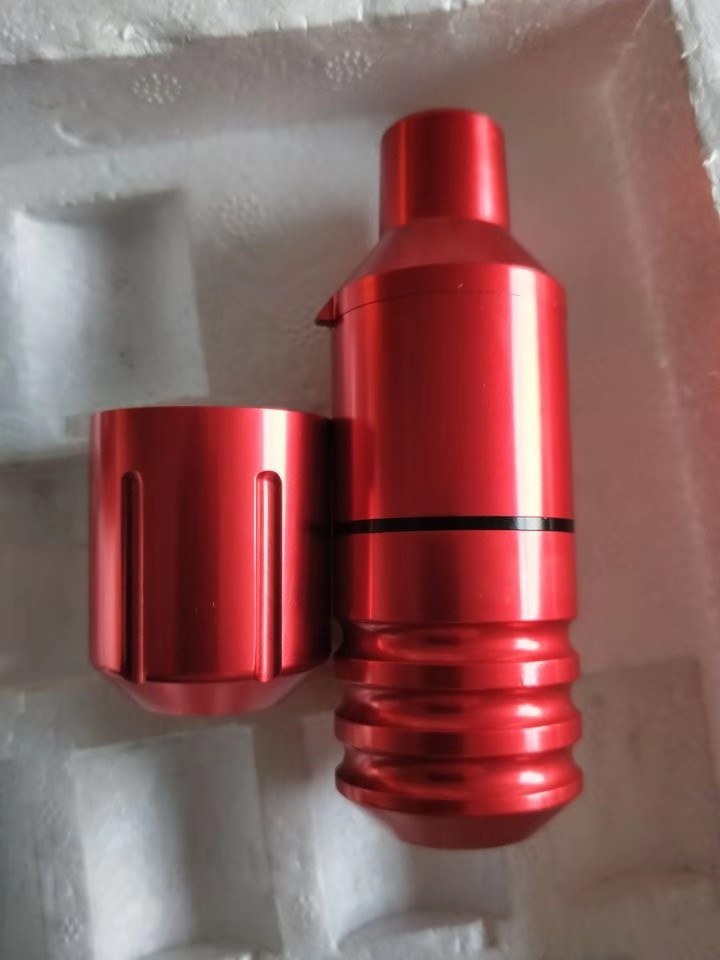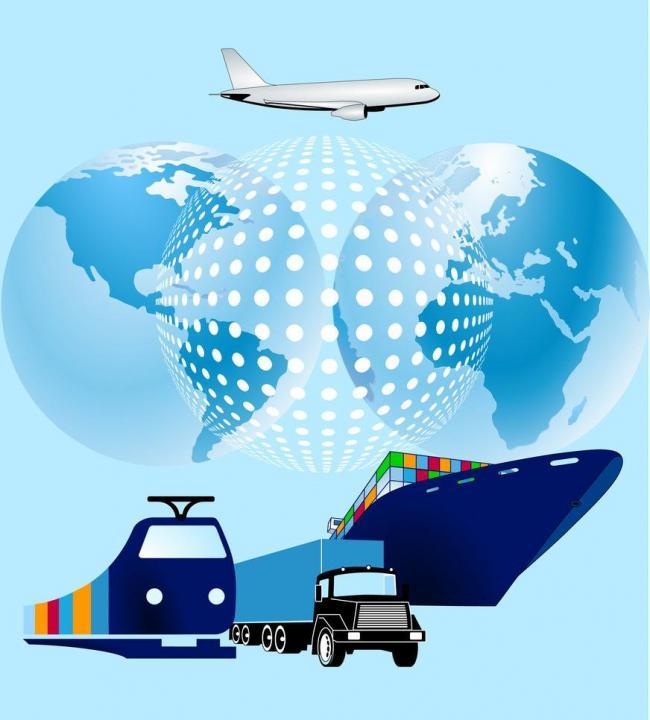 Write Your Review:
Tell us what you think about this item and share your opinions with other people. Please make sure your review focuses only on this item. All reviews are moderated and will be reviewed within two business days. Inappropriate reviews will not be posted. After-sales questions and issues: Contact our Customer Service Department. (A customer representative will get back to you). Please Login first if you want to later edit or manage reviews uploaded by yourself.