DY-040
Thunderlord power supply
luckybuybox welcome you
Professional Tattoo Power Supply TP-5 Tattoo Power Supply
Introduction:
Material: Plastic Shell
Display: LCD Digital
Unit Weight: 650g
Input voltage: 110V-240V, AC50/60Hz.
Output Voltage: 3~18v
Output Power: 0.3-45W
Rating Current: 0-2A.
Operating Temperature: 5 ~ +45 ℃
Relative humidity 30%~75%.
Operating Air Pressure: 900-1060 HPA
Color: Blue, White, Red, Green
--Liner/ Shader presets with memory modes.
--Momentary(conventional) or Maintained(push on push off) foot switch modes. Easy one button toggle
--Non volatile memory (holds time and presets even when power is removed)
--Wireless foot switch ready (foot switch under development)
--Volts, Amps, Speed (hz), Duty Cycle (%), ans STL(similar to follow through)
--Wipe down quality
--Easily bagged with typical machine or bottle baggies
--Power supply includes one universal mount
Package Includes:
1 Power Supply
1 Power Cord
1 set of holder parts
Advantages:
--Fully digital microprocessor control
--Precision regulated set point voltage 3-18VDC
--Plugin the power: Please use standard adapter connect to power supply through"DC/19" socket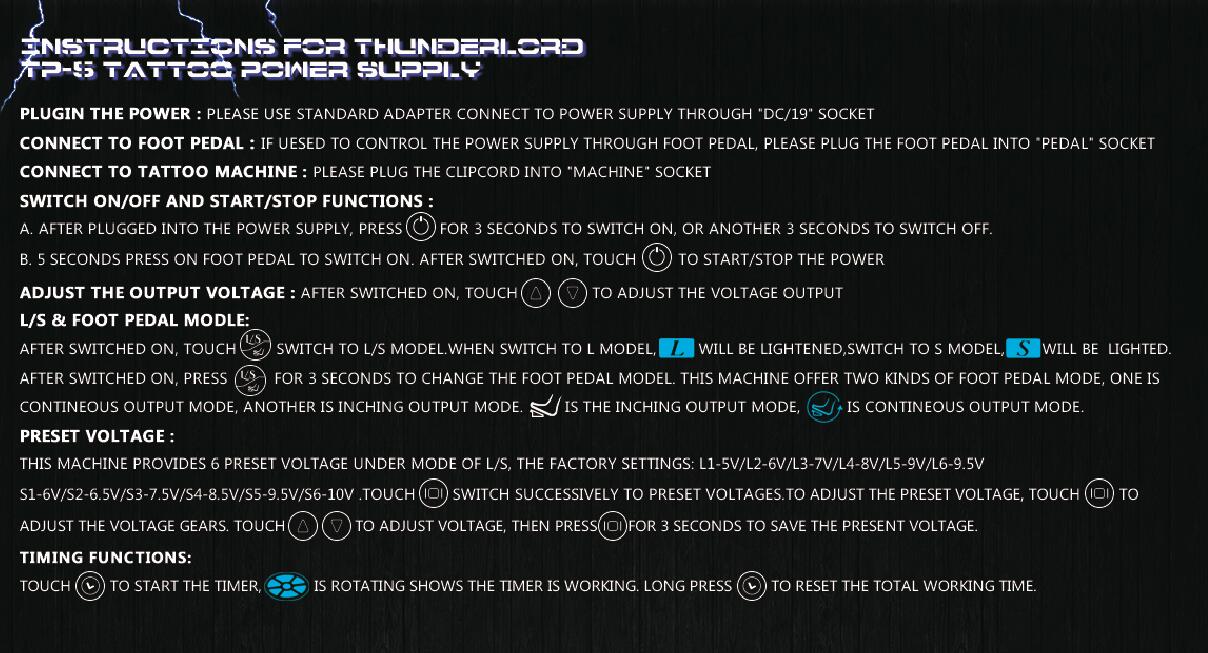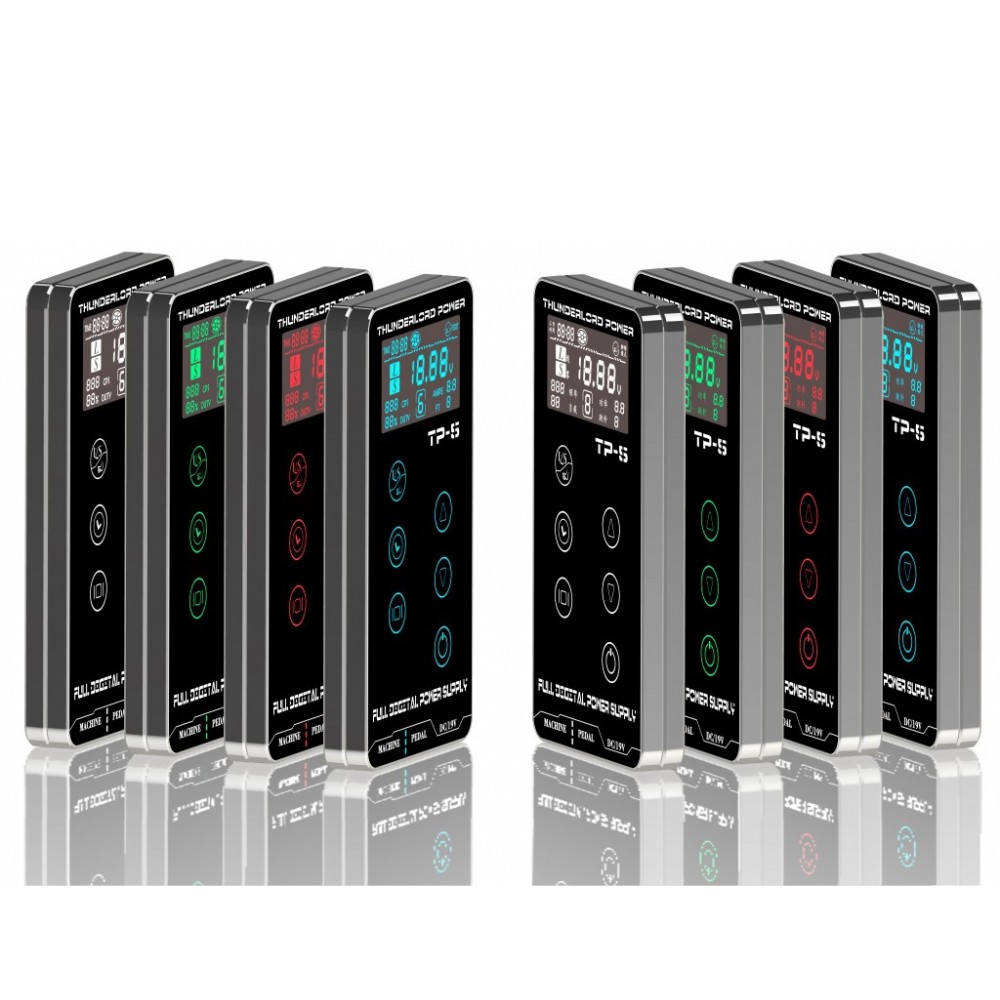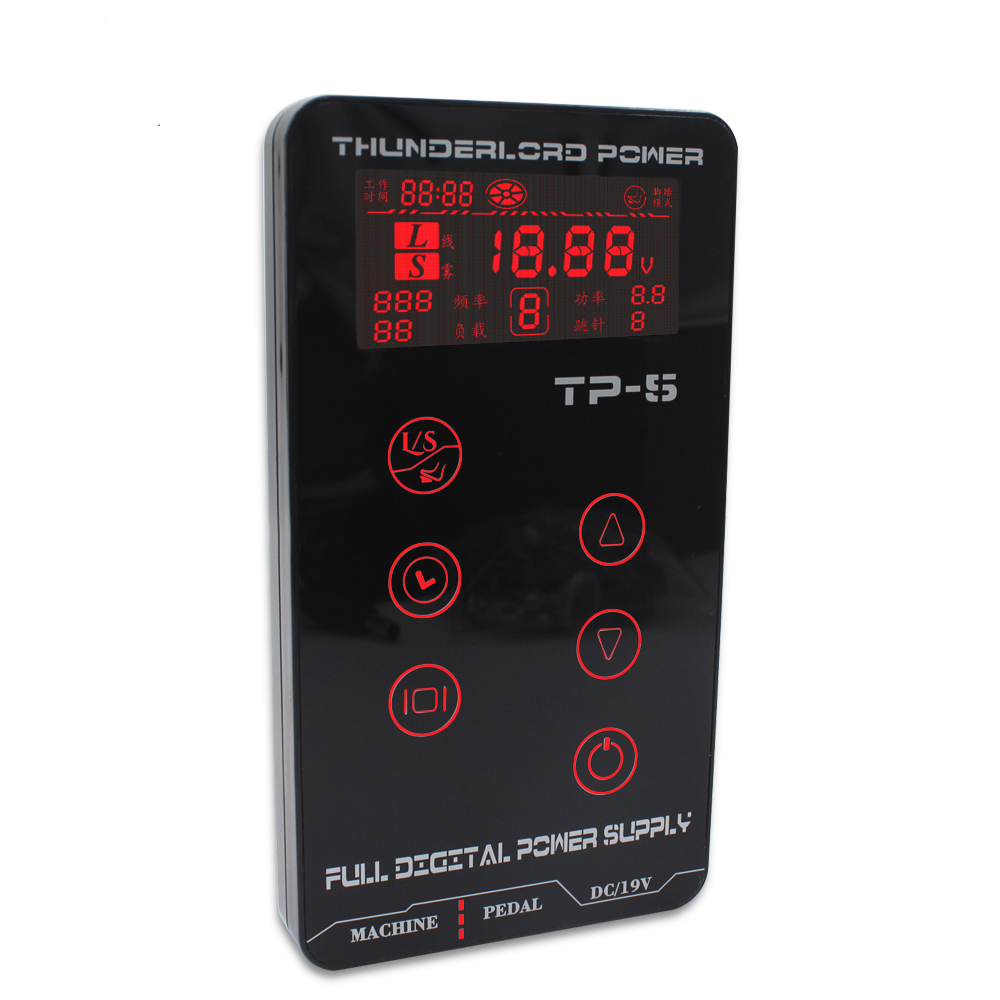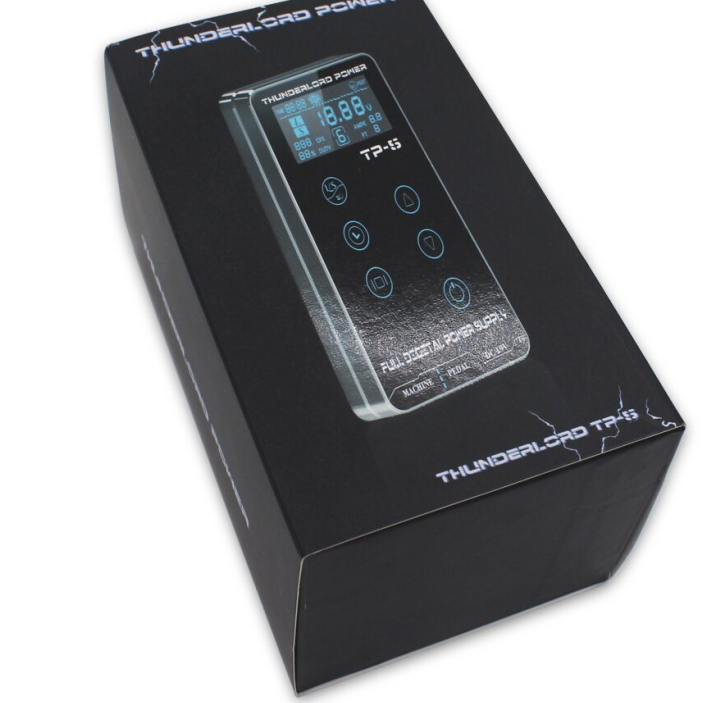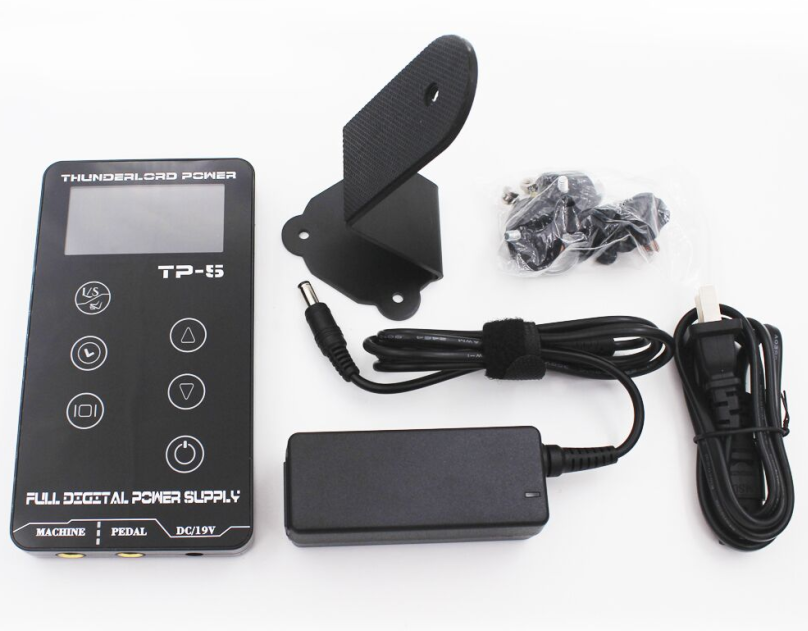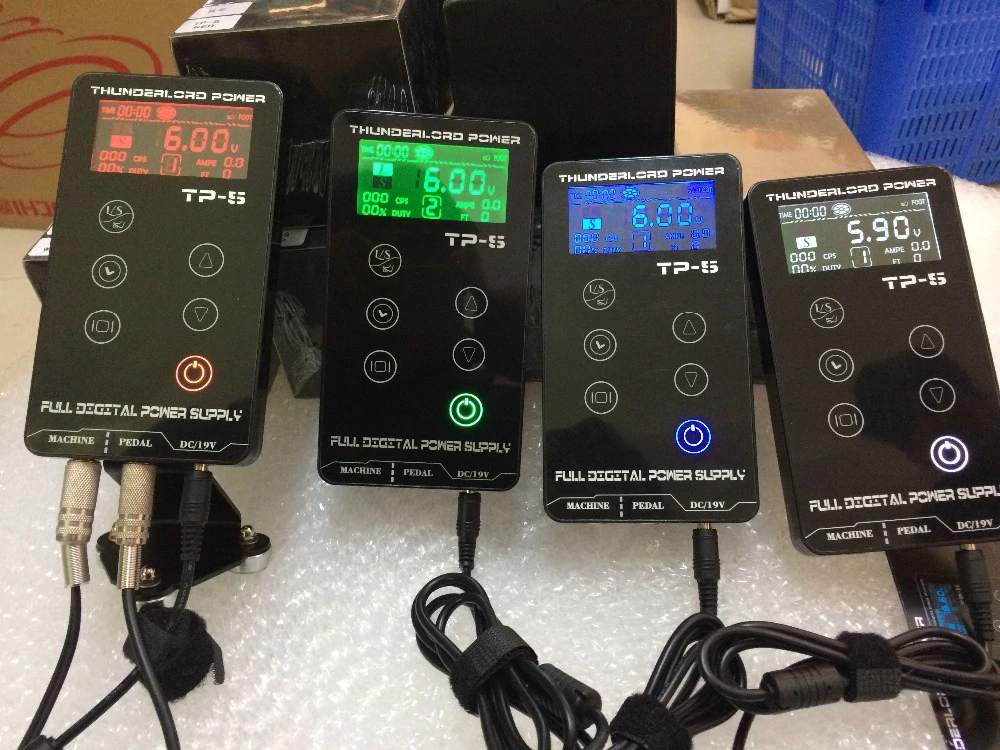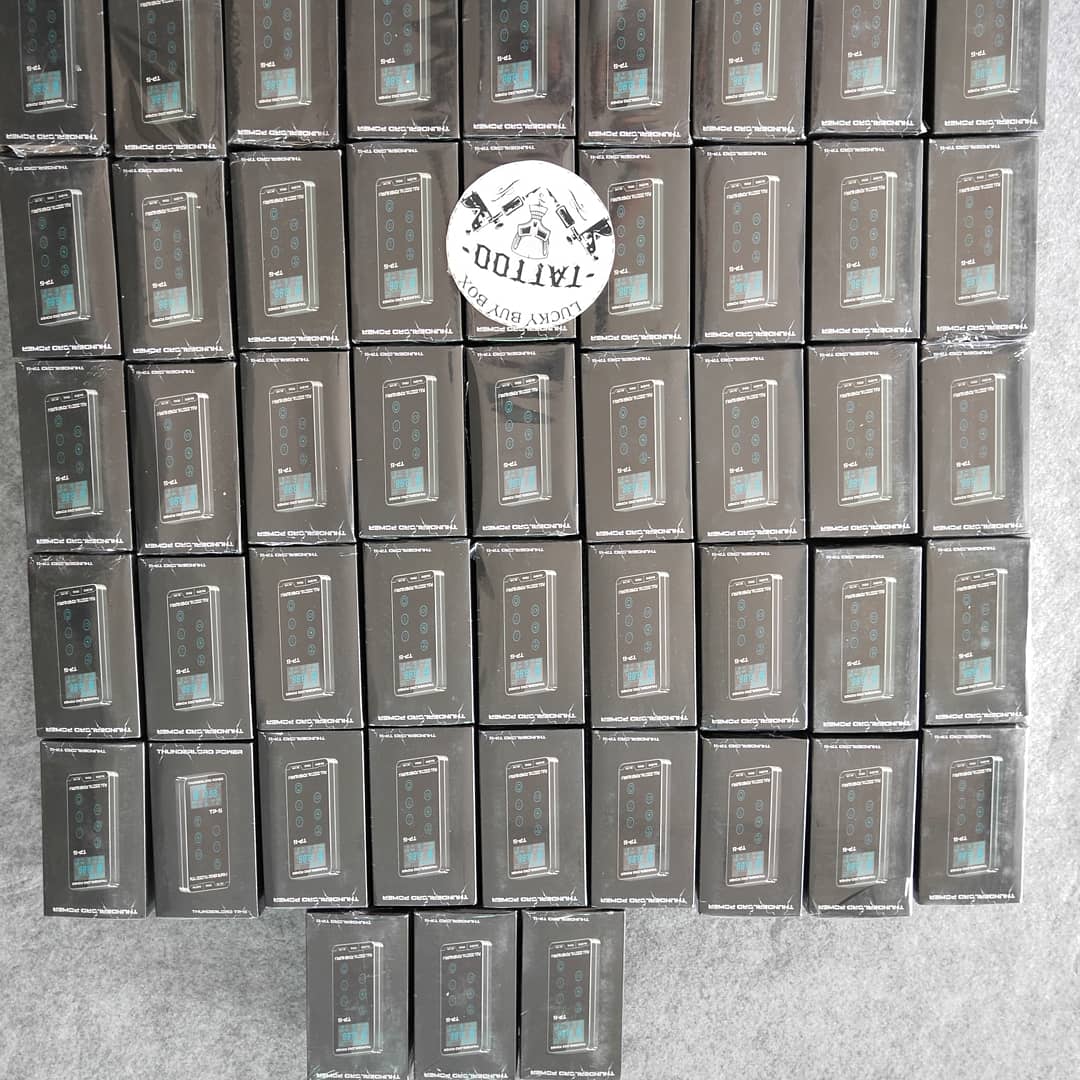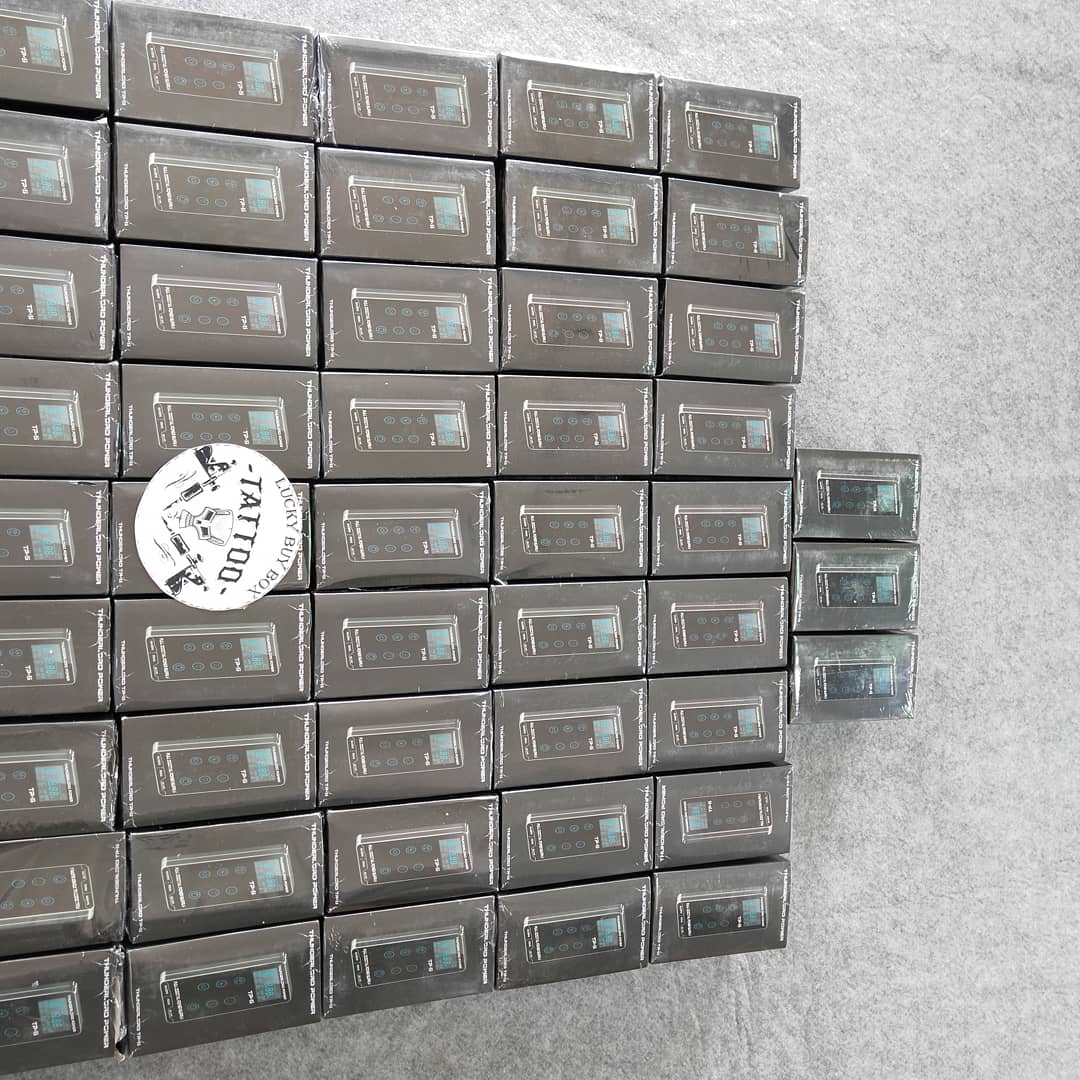 Write Your Review:
Tell us what you think about this item and share your opinions with other people. Please make sure your review focuses only on this item. All reviews are moderated and will be reviewed within two business days. Inappropriate reviews will not be posted. After-sales questions and issues: Contact our Customer Service Department. (A customer representative will get back to you). Please Login first if you want to later edit or manage reviews uploaded by yourself.